Nola
A narrative-driven single player adventure set in a nebulous, unknown land. Uncover the story of Nola, as she climbs a mysterious tower, solves puzzles and combats shadows in quest of self-awareness and overcoming a deep-rooted depression.
Goals & specifications
The team had a clear mission: to create a game about true empowerment. Unlike many titles on the market, we didn't want to achieve this goal by creating yet another power fantasy in which the player slaughters through bulks of cannon-fodder enemies. Instead, we wanted to strictly focus on storytelling, introduce illustration as a narrative device and reduce gameplay to the essential in order to set the stage for a tale about a young woman facing her own demons.
| | |
| --- | --- |
| Developer | Lumen |
| Publisher | Games Academy GmbH |
| Genre | Survival horror |
| Platform | PC |
| Input | Xbox One controller |
| No. of players | Single player |
| Commercial release | No (free download) |
| Team size | 7 developers |
| Development time | 10 weeks |
| Project type | Student project |
| Position | Game producer |
Production
Planning: Defining and evaluating the project scope.

Administration: Managing the product backlog using Trello.

Leadership: Setting sprint goals with the team.

Communication: Moderating Scrum meetings.

Presentation: Presenting milestones to the jury (stakeholders).
Development
Guarding: Keeping the original vision throughout development.

Writing: Developing a voice script for the game.

Networking: Finding an external speaker and a studio for free recording.

Organisation: Planning, organizing and conducting the studio session.

Modelling: Creating environment assets as a support artist.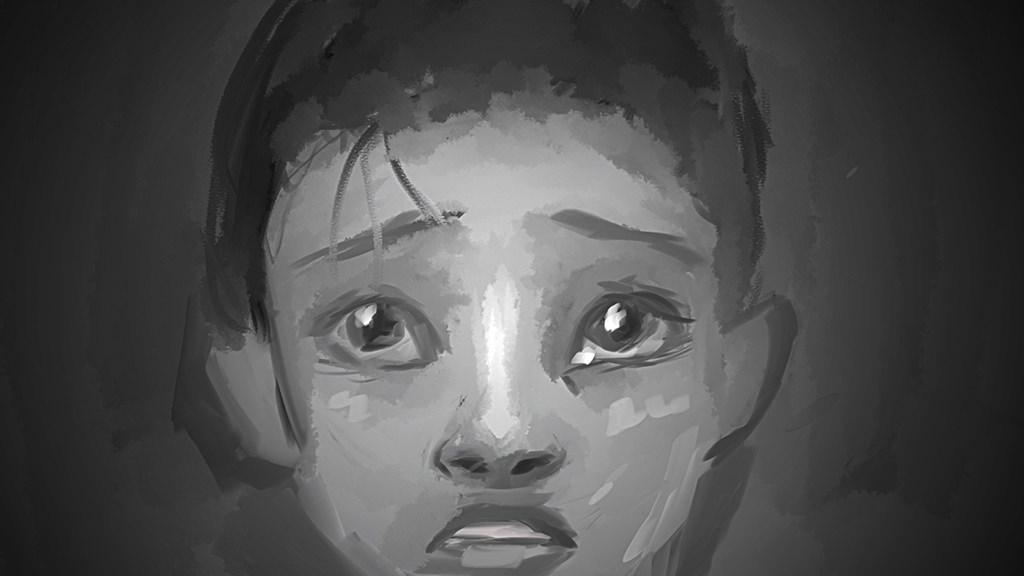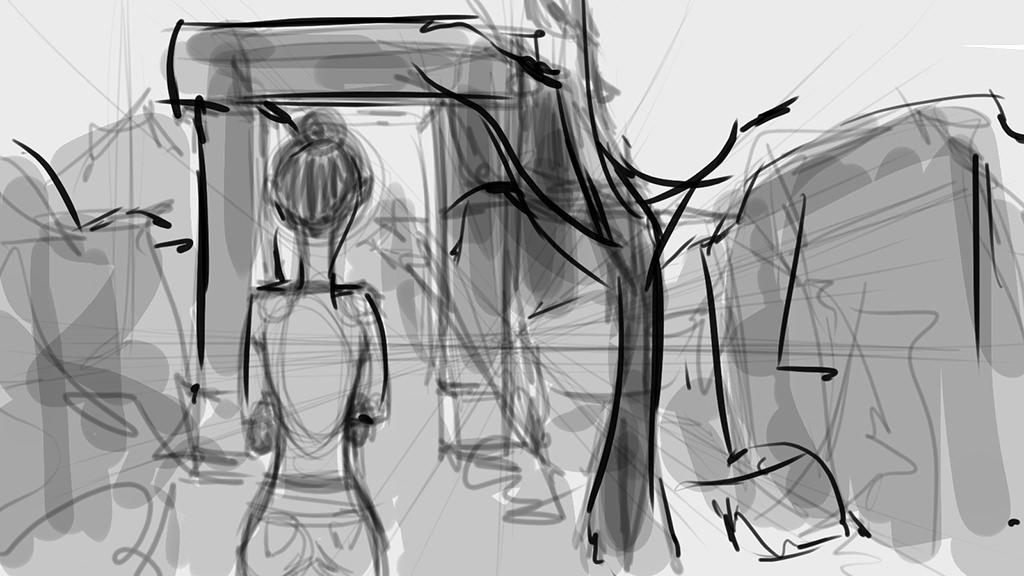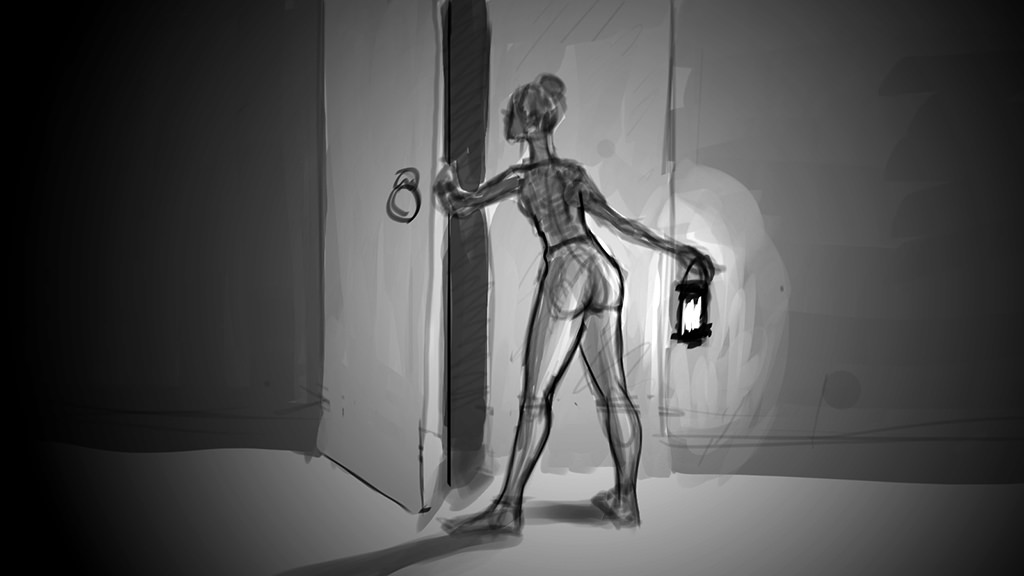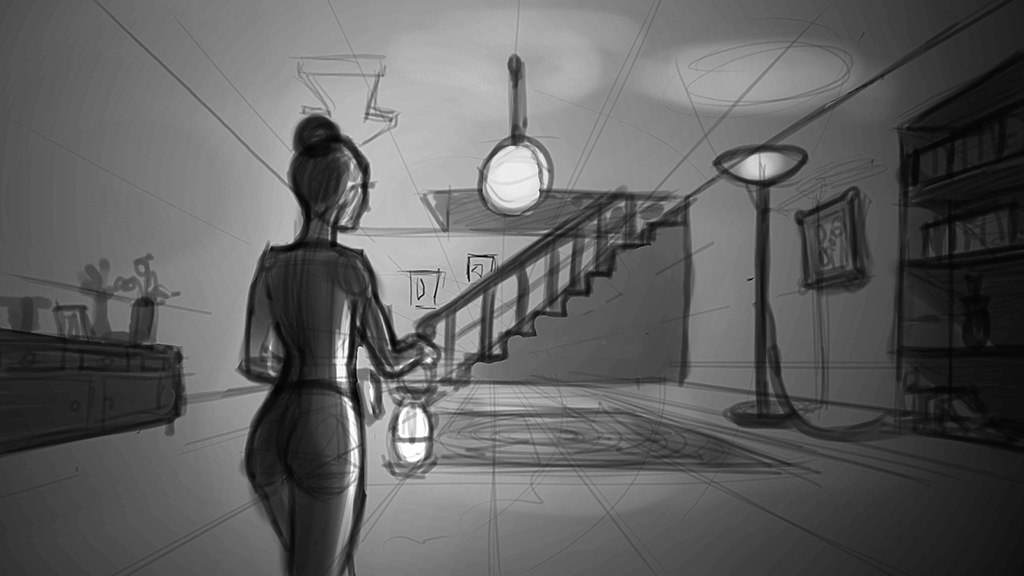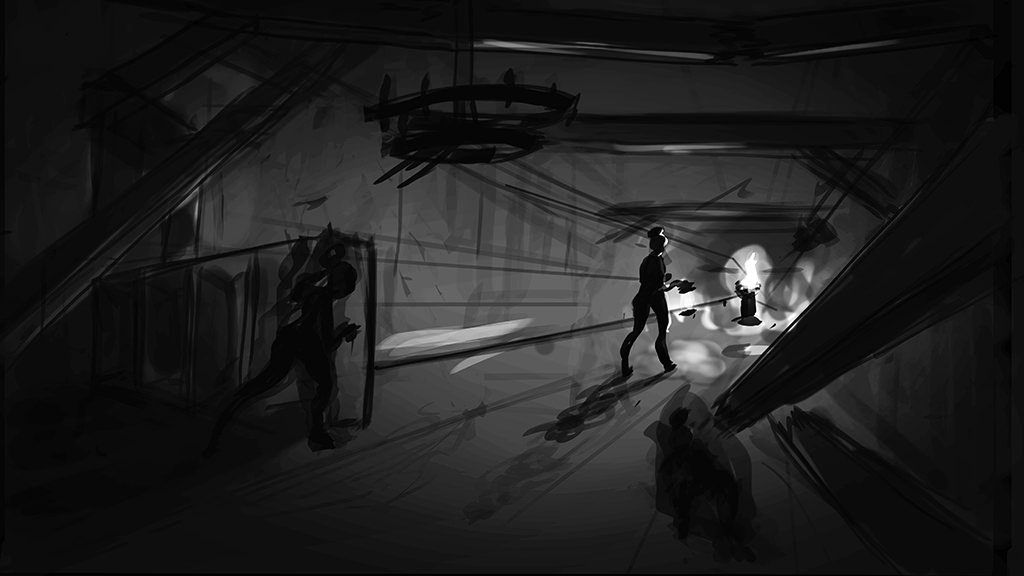 Focus on storytelling
Nola comes from a sheltered, caring family whose harmonic life has been turned upside down by a series of misfortunes. Throughout the game, players learn more about the events lead to Nola becoming a depressed, psychotic young woman. The whole experience is built around her story, which means that the center of attention always lies on the main character and all gameplay mechanics are designed in service of the story,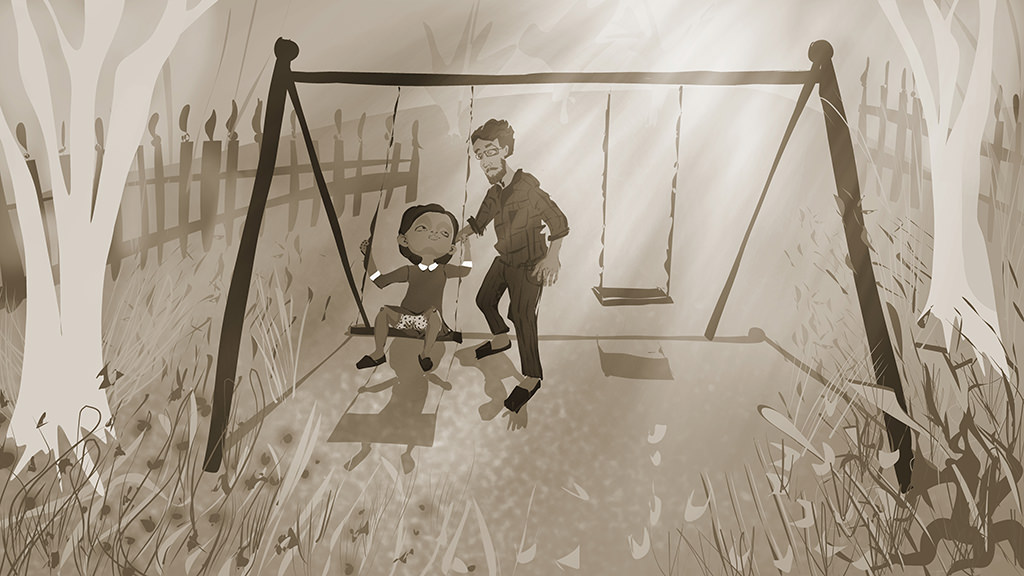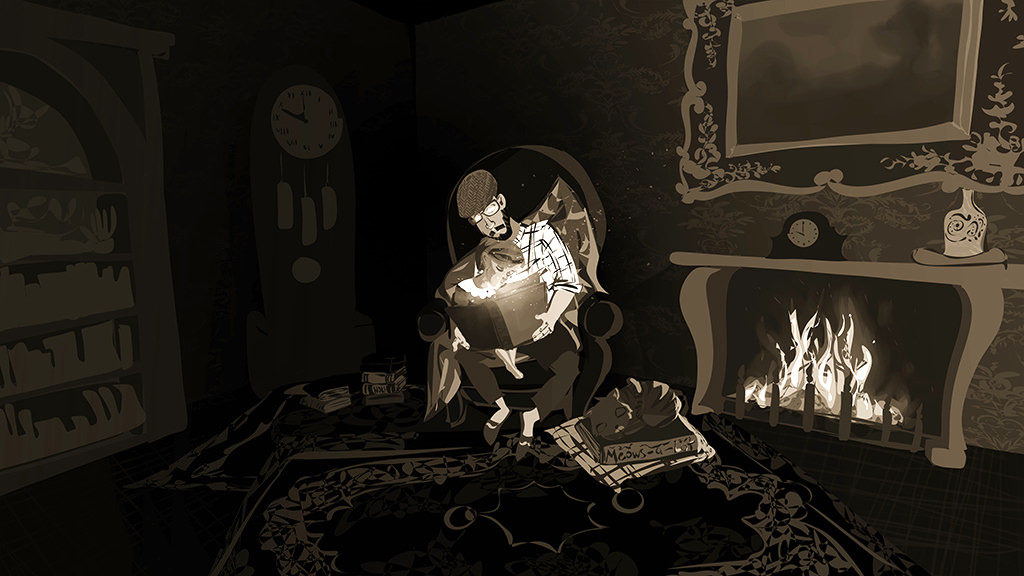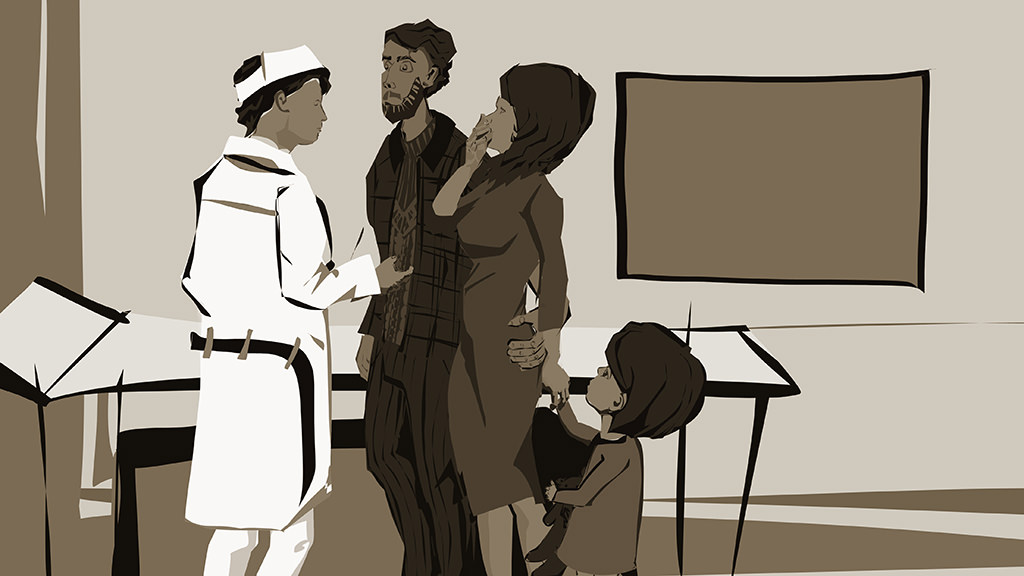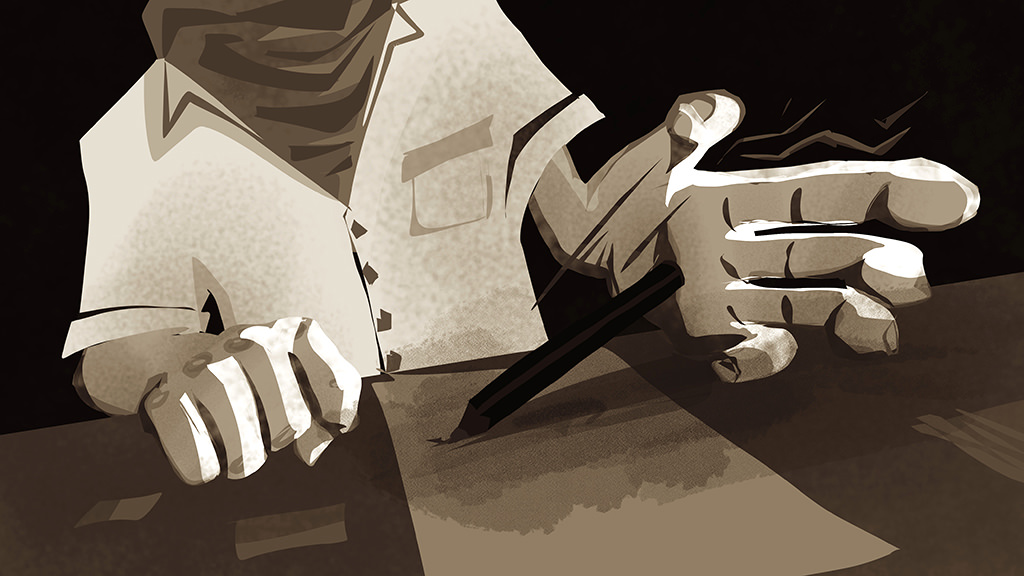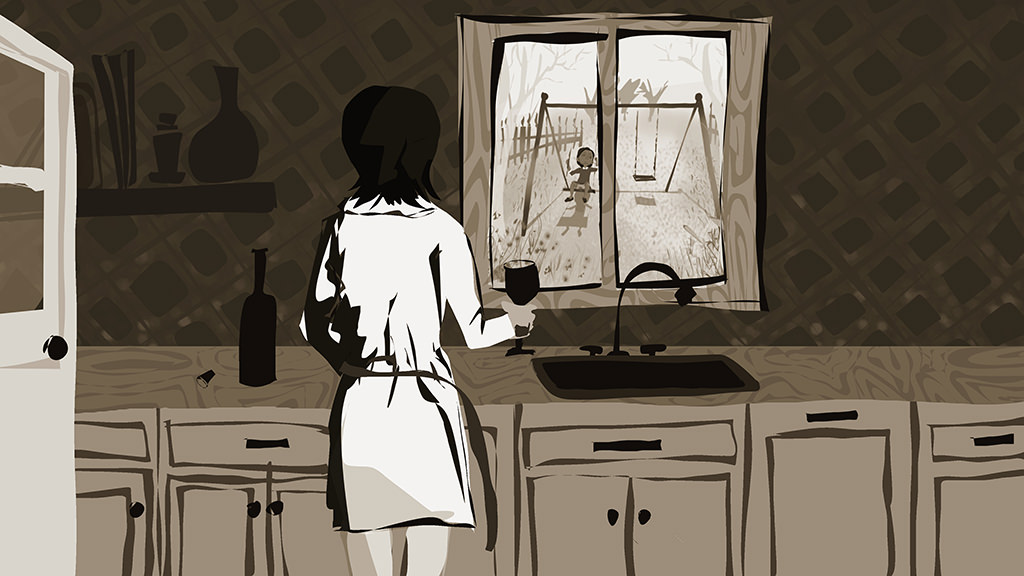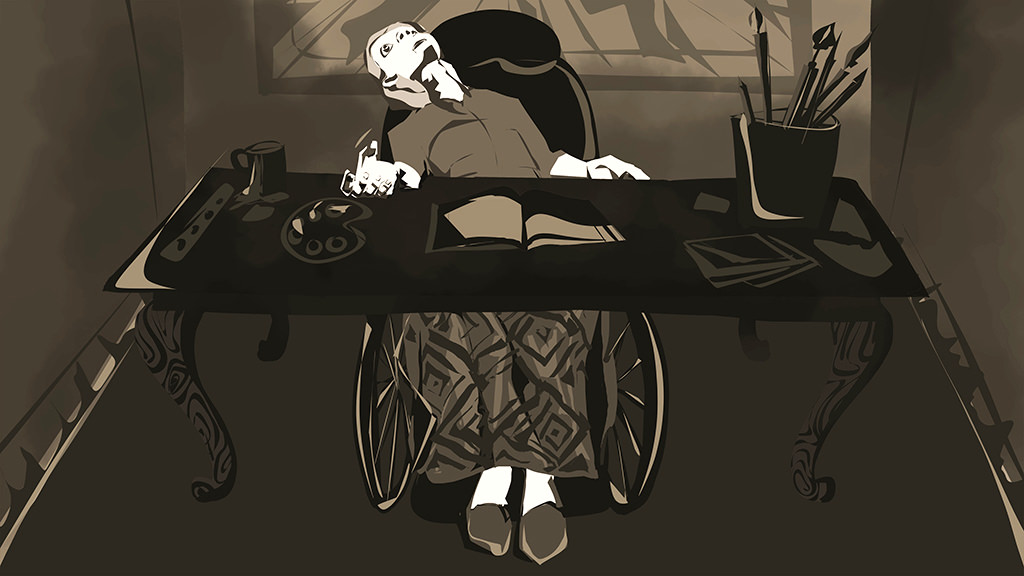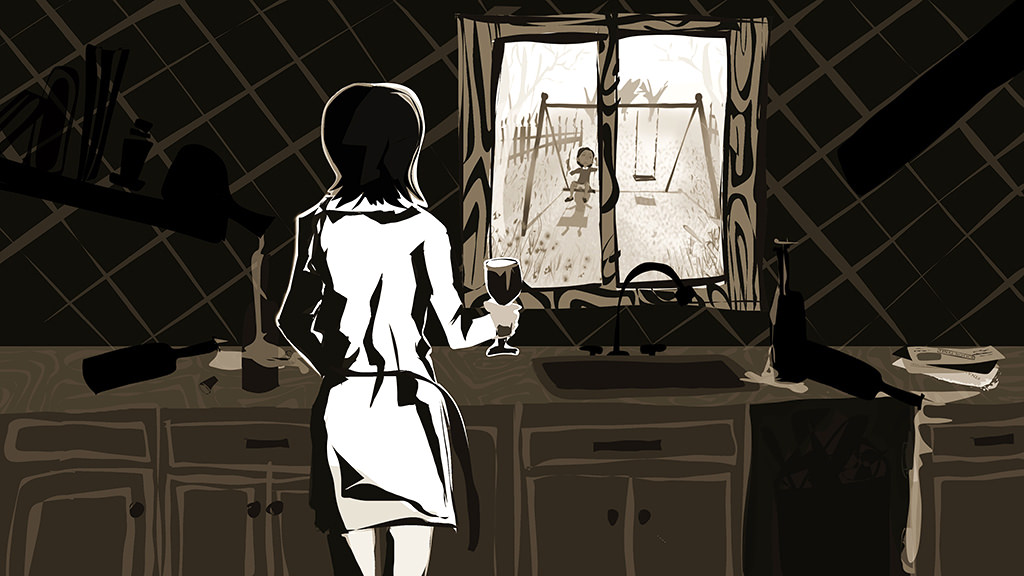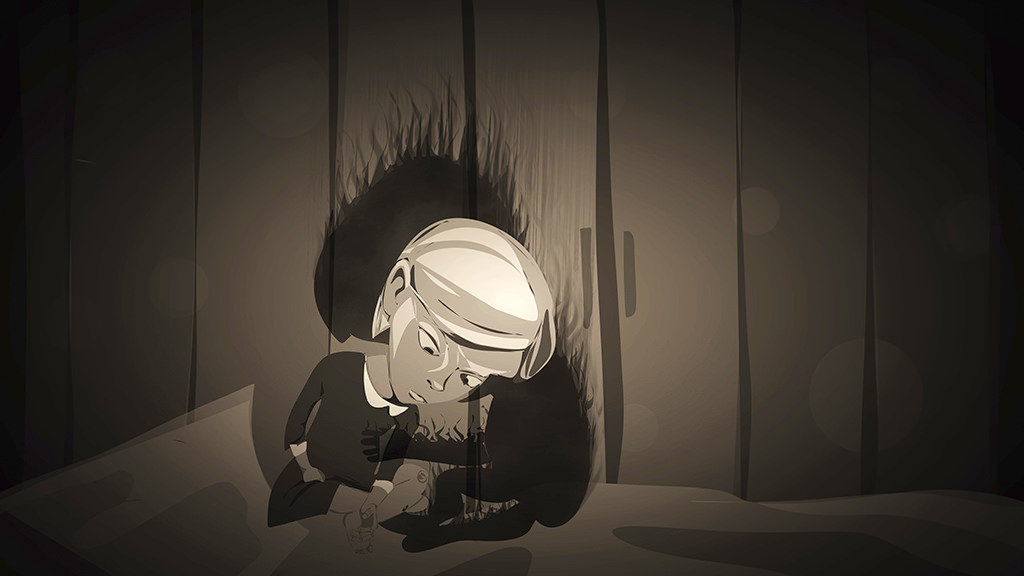 Illustration as a narrative device
Between gameplay scenes, Nola reminisces about her past. These sequences are told using hand-drawn illustrations, separated into parallax layers to create a dreamy sense of memory. In addition, each image is narrated using voice samples recorded in a studio.
A mystic journey
The game environment encompasses a big tower and it's surroundings. Every level depicts a location in the twisted world of Nolas psyche. The rise to the top of the tower is a metaphor for overcoming the depression and the search for a new glimpse of hope. Thematically, each sequence represents a stage of self-reflection.
The magic lantern
Gameplay-wise, all puzzles are designed around the lantern that Nola carries throughout the whole game. This lantern not only acts as a light source, it also works in conjunction with three types of spirits found inside the tower. Finding and using the right type of spirit is crucial to solving puzzles and thus pushing deeper into the dark.