A Scholar's Tale
An artistic platforming experience about the joy of movement, in which a lonely scholar seeks escape from his dismal life by diving into a mysterious book to embark on a journey into a fairytale land where ultimately nothing is as it seems.
Goals & specifications
When envisioning A Scholar's Tale, the development team aimed for three goals. First, we wanted to tell a story that sticks even after completing the game. That's why the narrative is built around the subject of escapism thus drawing a natural parallel between players and the scholars motivation. Secondly, exploring the world has to feel effortless and convey a sense of joy through free, low-gravity movement. Last but no least: once the curtains close, players should be left behind in a state of inner calm and reflectiveness.
| | |
| --- | --- |
| Developer | STUDIO403 |
| Genre | Platformer |
| Platform | PC |
| Input | Xbox One controller / mouse + keyboard |
| No. of players | Single player |
| Commercial release | No (free download) |
| Team size | 7 developers |
| Development time | 8 weeks |
| Project type | Student project |
| Position | Game producer |
Production
Planning: Defining and evaluating the project scope.

Administration: Managing the product backlog using Jira.

Leadership: Setting sprint goals with the team.

Communication: Moderating Scrum meetings.

Presentation: Presenting milestones to the jury (stakeholders).
Development
Guarding: Keeping the original vision throughout development.

Writing: Developing a voice script for the game.

Networking: Finding an external musician and a speaker.

Organisation: Planning, organizing and conducting the studio session.

Marketing: Managing social media pages and building a community.
A journey to a fairytale land
Upon opening the magic book, players are taken to a diverse range of environments, each with their own unique history. Every level reflects the players progression through its stylized art direction, a distinct color palette and a wide range of particle effects, that breathe life into the environments. As this game is essentially a playable storybook, the whole experience is mediated by an ominous narrator - no matter whether it's a tutorial hint or the lore of a certain place.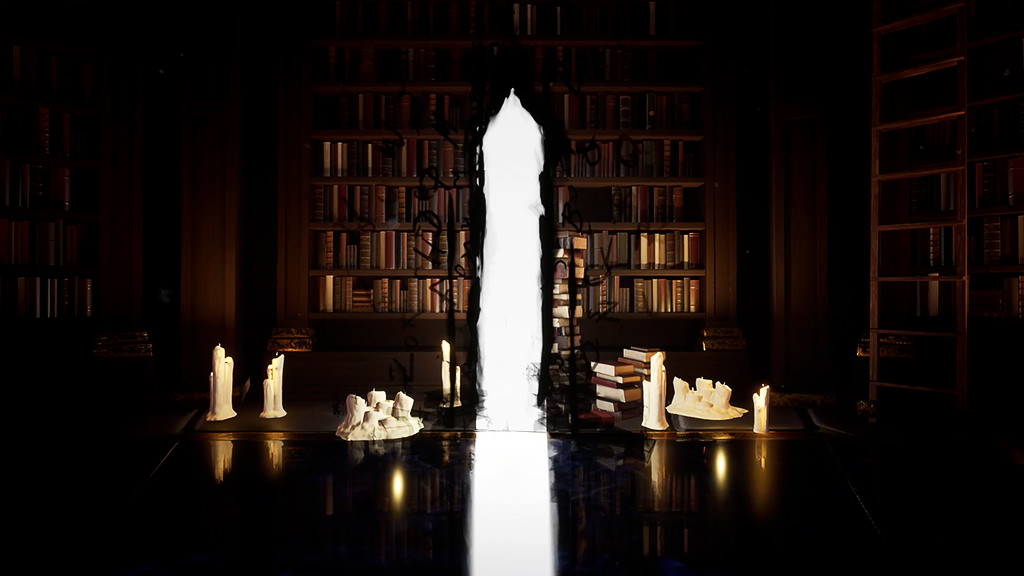 Deep narrative
We worked with an external storywriter to develop a gripping plot about three characters, linked through an ancient artifact that traverses space and time. At the heart of the experience lies the scholar as the main character. His desire to escape the real world creates alignment between his ambitions and those of every narrative game lover. This link provides an important projection surface for identification.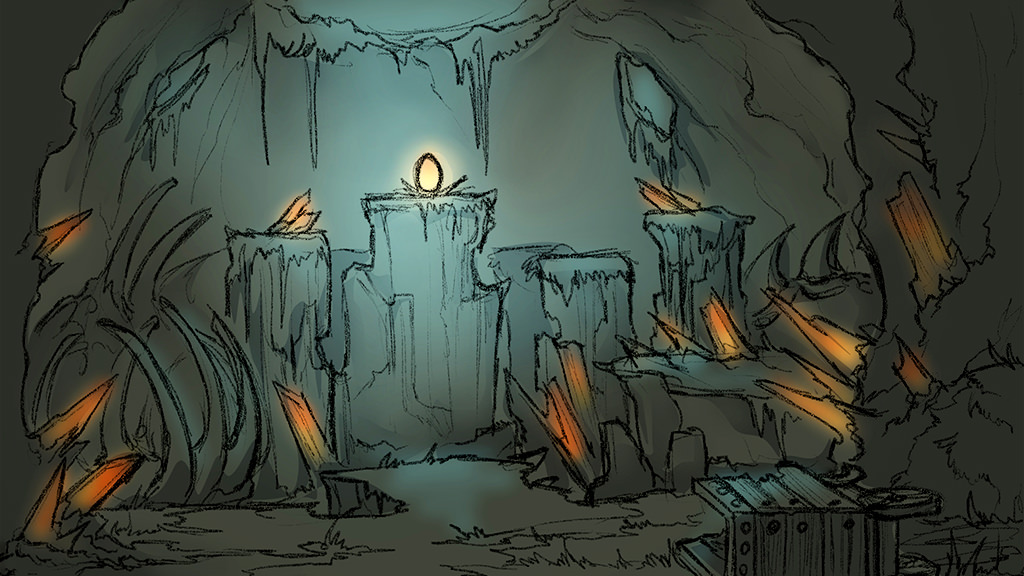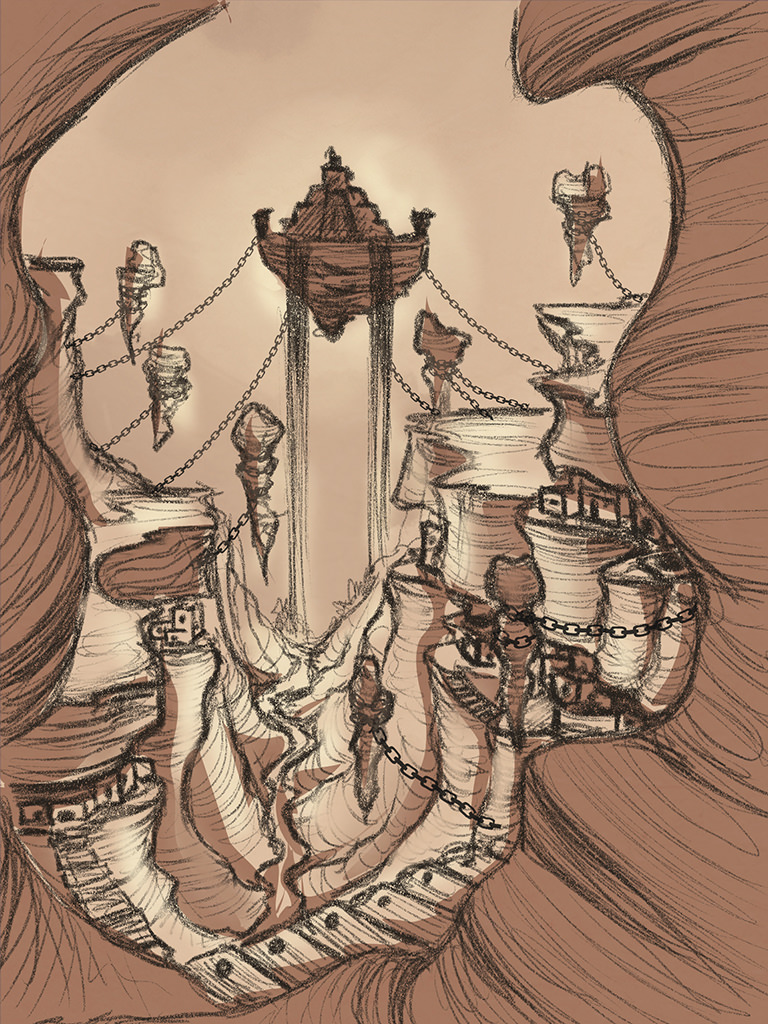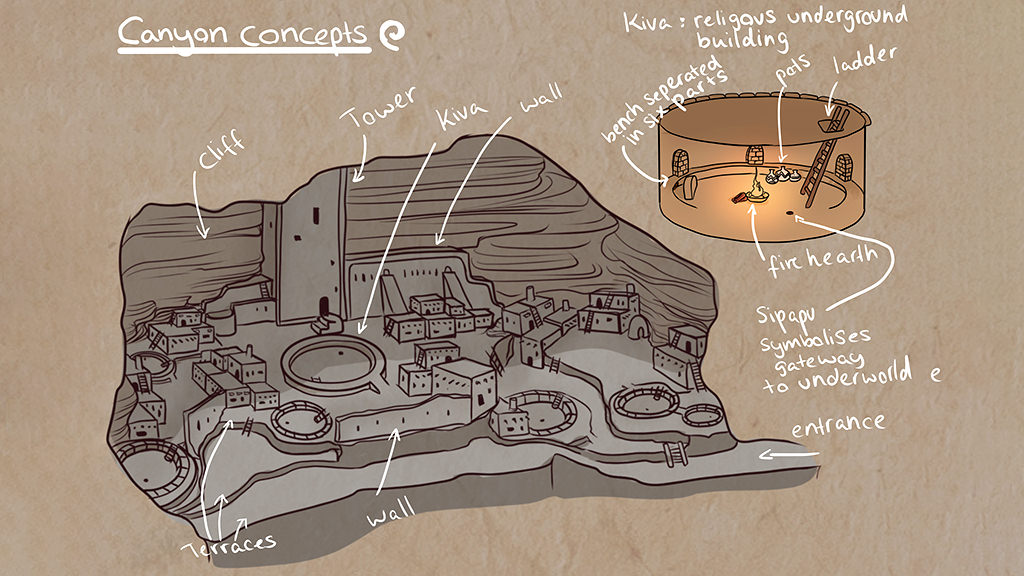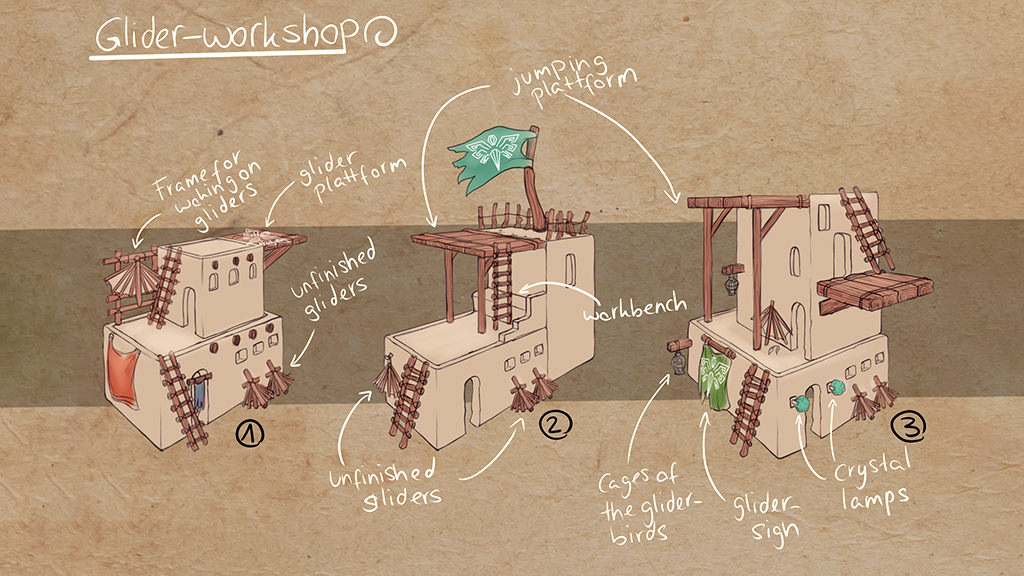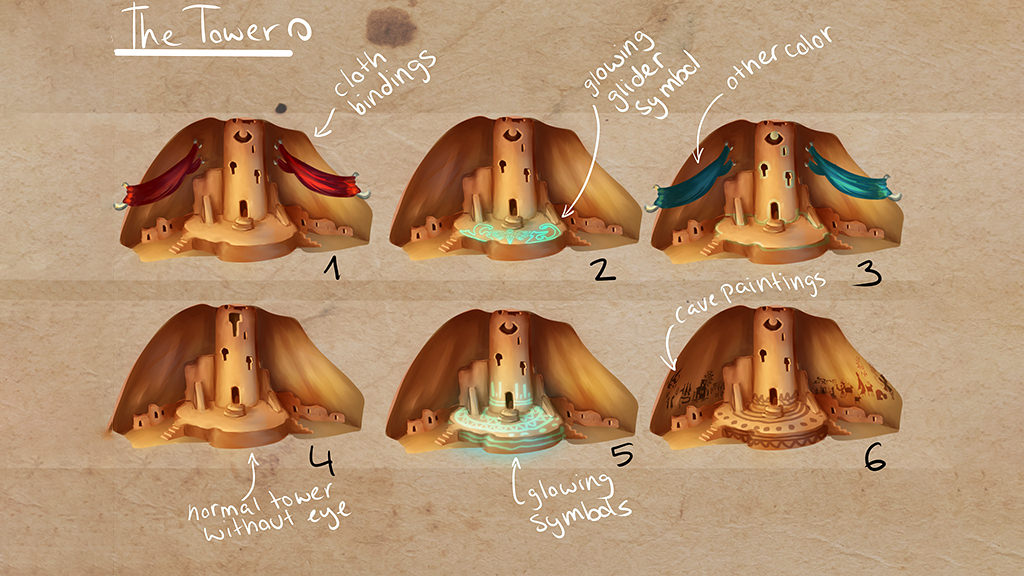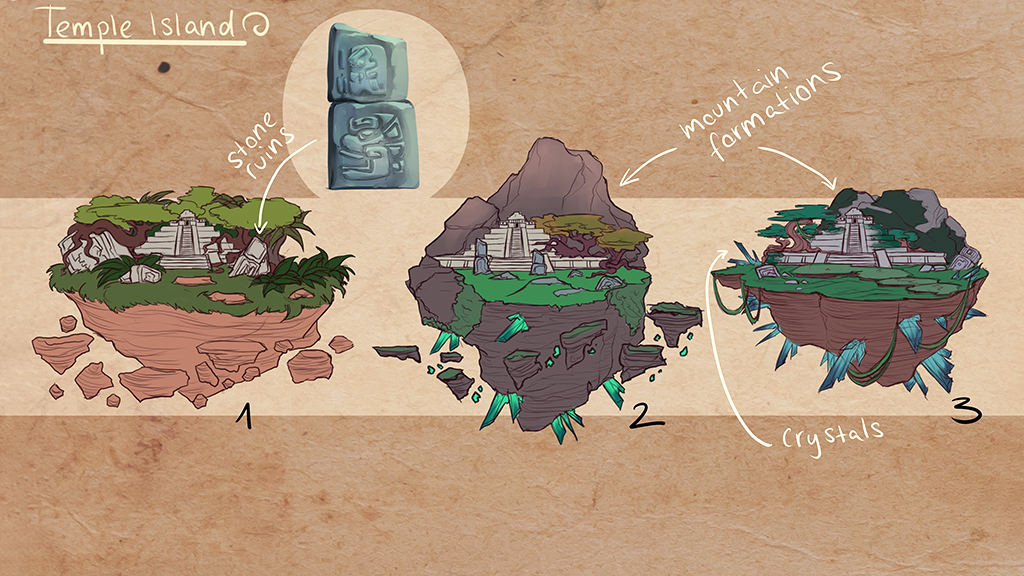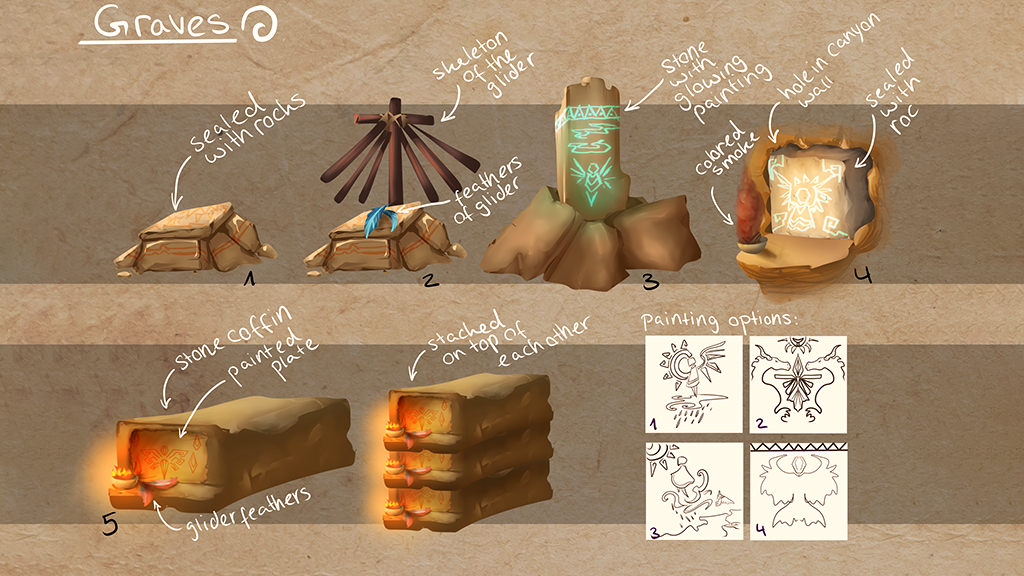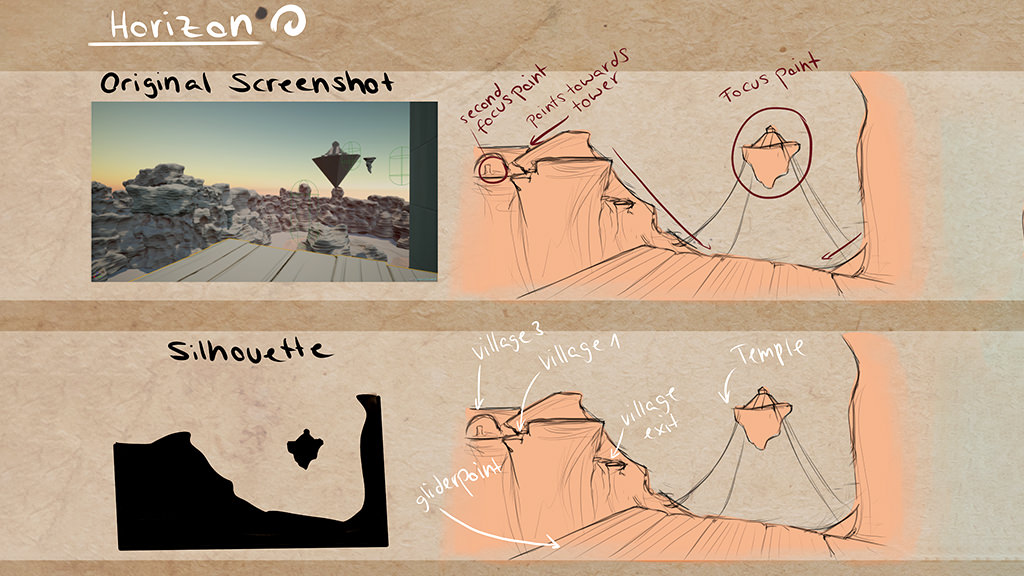 Building worlds
The library, the mine, the canyon and the mysterious world in between are the four main locations of the game. Each coming up with an individual backstory and discoverable bits of narrated lore throughout the level. Every corner of the game has been strictly built according to a clear art convention delivered through highly detailed concept pieces. Real-life influences, such as the Pueblo architecture in the canyon, make the world feel more grounded and real.
The joy of free movement
Playing a storybook should feel effortless, yet comfortably challenging. Low-gravity platforming conveys just that sense of dreamlike lightness. Nevertheless, in order to master more tricky sections, players must make good use of their double jump and gliding abilities. These special skills allow players to reach new heights and travel farther distances than normally. And of course, combining the two opens up even more possibilities.
Powerful audio
When telling a story, both music and voice acting are equally important. That's why we partnered with professional electronic artist Phrantic, who loves making video game music in his spare time. Putting music and voice editing in the hands of one person seemed crucial to create a harmonic overall experience. All of these dreamy soundscapes are available for download as part of the free A Scholar's Tale OST.