Iffy Institute
Iffy Institute is a fast-paced maze action game for 2-4 players, in which the five most high-profile lab animals fight for survival in a mad scientists lab. Players build explosion chains with powerful directional bombs and roast your enemies with super-mighty special attacks.
Goals & specifications
With Iffy Institute we tried to evolve the classic Bomberman formula and bring back some of that good old competitive couch gameplay. We've created a charming range of animal characters with distinct special skills, making each one feel unique while fostering strategic play. A new bomb mechanic gives players the control needed to survive the diverse set of maps, each of which features a specific twist. And when time runs out, sudden death turns the arena into a close quarters fist fighting mayhem. In addition, we introduced a killfeed and implemented online multiplayer gameplay so anyone can get started fast.
Digital art
Conception: Developing a visual identity for the game.

Modelling: Building more than 230 meshes.

Texturing: Designing stylized textures for 3D assets.

Animation: Creating more than 90 animation cycles.

Rendering: Generating images for HUD, menus and social media.
Development
Business: Finding a publisher and negotiating a contract.

Game design: Working out a bomb mechanic and special skills.

Level design: Developing map mechanics and building levels.

Interface design: Constructing a fully 3D menu and writing text.

Graphics: Sketching killfeed and Steam achievement icons.
5 playable characters
Alba, Dolly, Ham, Vacanti and Rexy: the toughest and bravest animals ever to serve humanity's scientific curiosity. Every character is a clone, based on real-life research since the whole game takes place in a giant laboratory hidden somewhere in nowhere.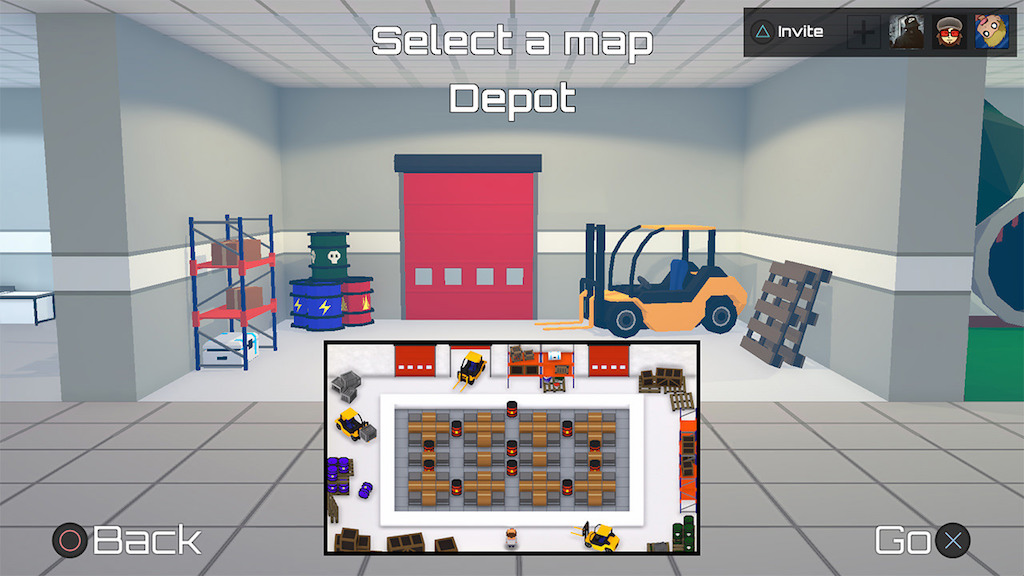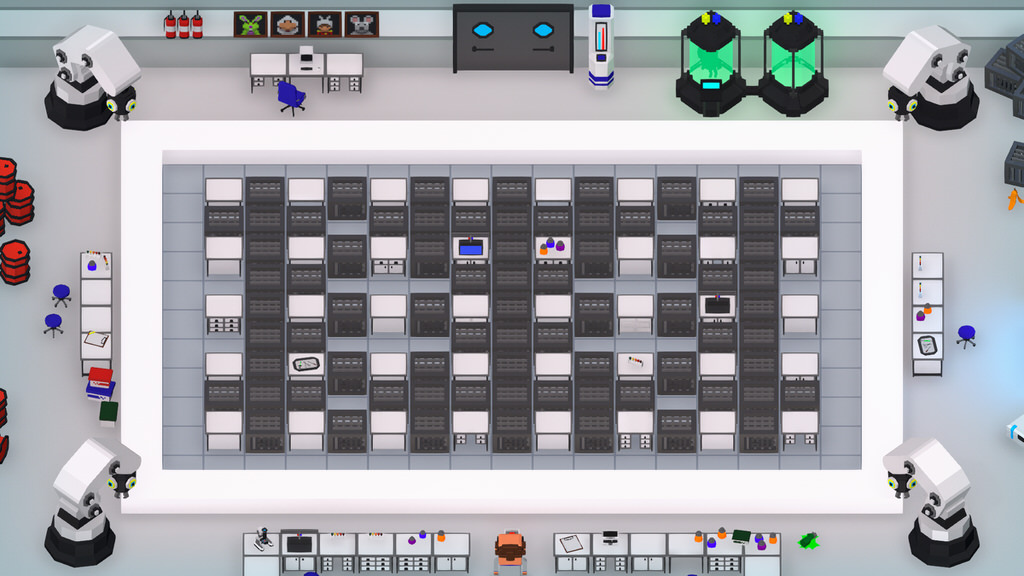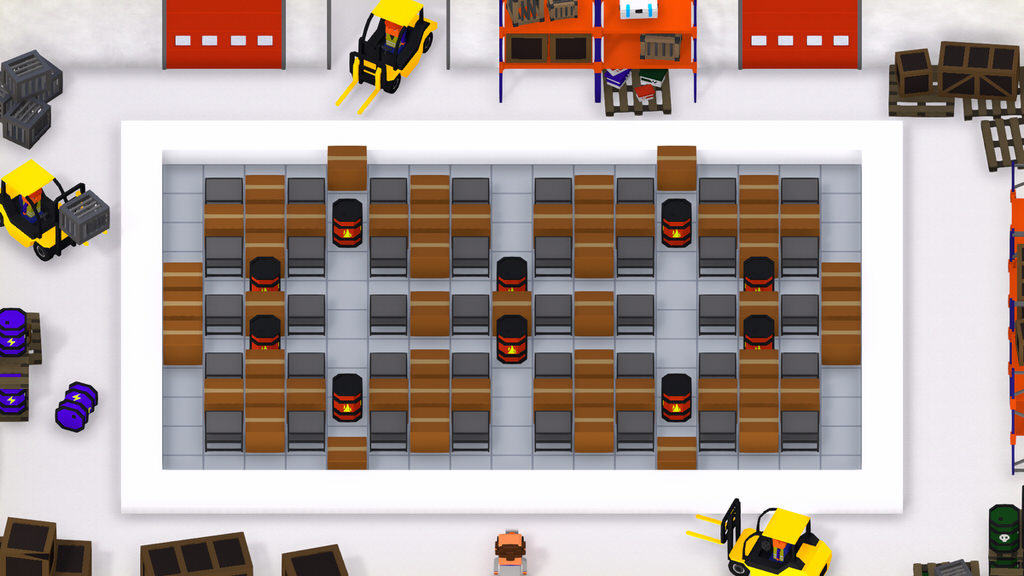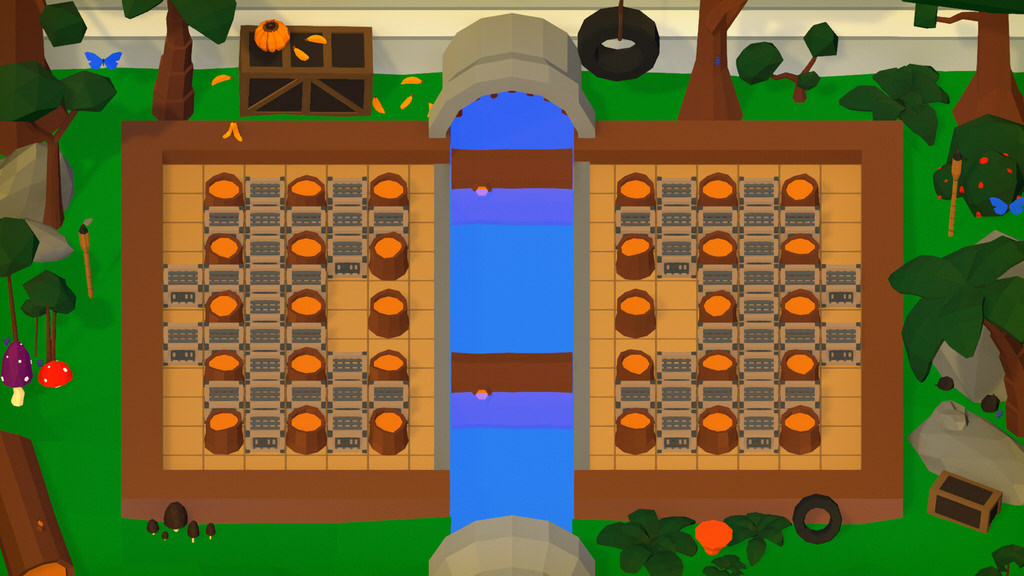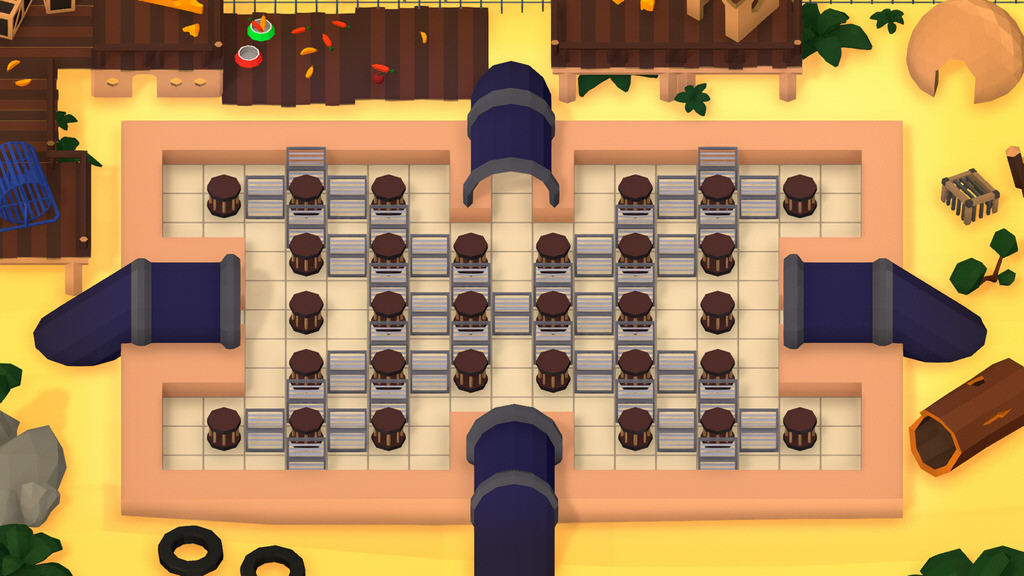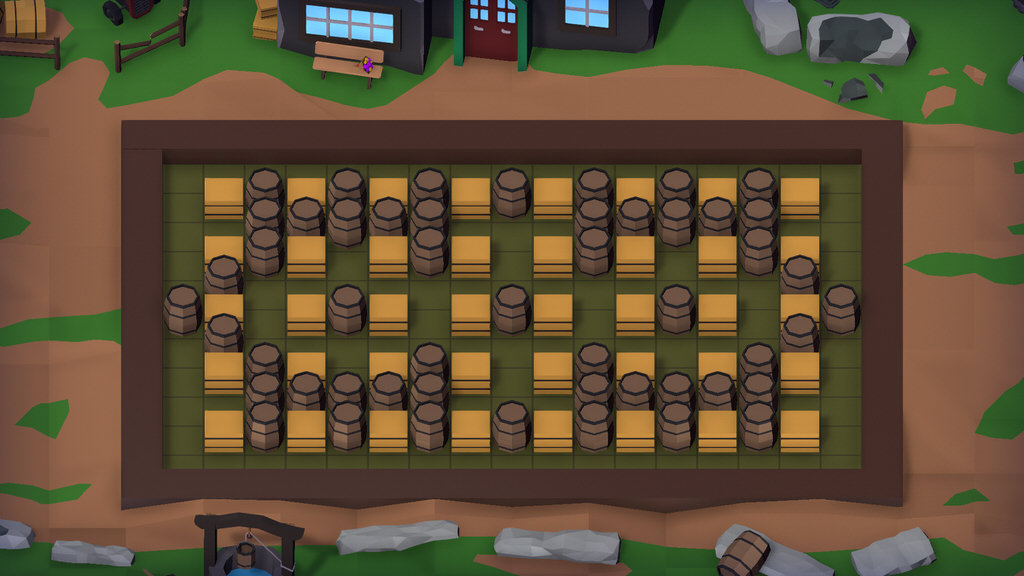 Maps with a twist
Every arena is thematically dedicated to one of the game's characters. Gameplay-wise, each level has a specific mechanical twist, presenting players with a unique challenge. For instance, the jungle level features a river that narrows the playing field. Players must carefully cross it via randomly spawned driftwood to avoid drowning.
Mighty special skills
Each character has a unique special skill. To unlock it, players must fill their skill gauge by defeating or tackling enemies, collecting pickups or pulling off well coordinated moves such as chain explosions. Every skill can be either used to strike out at enemies or as a means to evade their attacks.
Revamped bombs
Unlike classic Bomberman games, a single bomb only explodes in one direction depending on the action button that was pressed. This adds a new layer of mastery to the game as it enables the composition of cunning chain explosions and it's really helpful when shaking off a chaser.
A news ticker for spectators
Located at the bottom of the screen, the killfeed informs about the highlights of the current match. During play, the game tracks countless metrics such as tackling an enemy into the explosion of a bomb or accidental suicide. These actions correspond with the special skills gauge that must be filled to unlock the most devastating attacks.
Local and online multiplayer
Of course, a party title is best enjoyed with friends on the living room couch. The game supports local multiplayer for up to 4 players using any type of first- or third-party controllers. However, it also offers full online multiplayer via the integrated Steam friends list combined with our custom-built matchmaking tools.